MidnightWatcher's Blogspot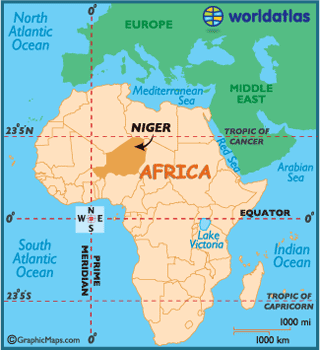 Charisma News – "Four attacks within the last three weeks in Niger have raised the specter of a growing Islamist threat in the country.
In the latest attack on Tuesday, unidentified armed men attacked a paramilitary barracks on the outskirts of Niamey, the capital.
At the time of writing, Niger authorities have not made any announcement, but local media say there were no casualties and the attackers managed to flee.
On May 23, two suicide attacks in the north of the country targeted a military base in Agadez and a French-run uranium mine in Arlit, respectively.
The Movement for Oneness and Jihad in West Africa (Mujao) and the Signed-in-Blood Battalion (two Islamist groups active in Mali) claimed responsibility for the attacks, which left 36 dead—most of them soldiers—and threatened further violence.
Niger President Mahamadou Issoufou said the insurgents came from neighbouring southern Libya.
On June 1, more than 20 prisoners…
View original post 244 more words